Agruss
Morok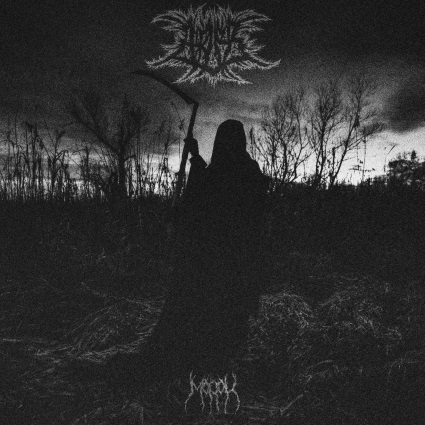 Genere
Metal
Etichetta
Code666

[ITA]
L'esplosione nucleare di Chernobyl ha segnato profondamente gli Agruss tanto da farne un full-lenght in memoria del 26esimo anniversario.
Il Titolo del cd, "Morok", è il grido disperato della band tradotto in Black/Death Metal del disagio di una popolazione stremata da stragi a partire dai paesaggi desolati e distrutti: foreste decadenti, paludi impianti nucleari.
Il disco diviso in due parti,la prima libera e la seconda concept,si apre con "Damnation" traccia a tratti melodica e sepolcrale e a tratti frenetica e incalzante ornata da scream e growl. "Morok" ononimo pezzo, non è solo un urlo disperato, è anche portare l'attenzione ad una strage (quella di Chernobyl) che sembra ormai dimenticata, ma viva e penetrante per il popolo ucraino. "Punishment For All" è un pezzo marziale e martellante con il suo doppio pedale e il suo tono a tratti Black Metal. "Under The Snow I,II e II" è un percorso dello spirito umano che ammalgama tutte le diverse sfaccettature della band, da quelle più pesanti a quelle più melodiche.

Lo scream peculiare è sicuramente un tratto distintivo della band, e la versalità di stile è da ammire in uno stile come il Death. Scelta coraggiosa il tema trattato e l'amor di patria.
Agruss da premiare 7.

[ENG]
The nuclear explosion at Chernobyl has deeply marked the Agruss much to make a full-length in memory of 26th anniversary.
The title of the CD, "MORÓK", is the desperate cry of Black/Death Metal bands translated into the discomfort of a population decimated by massacres from the desolate landscapes and destroyed: decaying forests, swamps nuclear facilities.
The disk is divided into two parts, the first free and the second concept, opens with "Damnation" track, and at times melodic and at times frantic and relentless tomb decorated with screams and growls. "MORÓK" ononimo piece, not just a desperate cry, is also bringing attention to a massacre (in the Chernobyl accident) that seems almost forgotten, but lively and penetrating to the Ukrainian people. "Punishment For All" is a piece with his martial and pounding double bass pedal, and his tone at times Black Metal. "Under The Snow I, II and II 'is a journey of the human spirit that ammalgama all the different facets of the band, from the heaviest to the most melodic.

The scream is definitely a distinctive hallmark of the band, and the versatility of style is ammire in a style as Black/Death. Choosing the topic and courageous patriotism.
Agruss to reward 7.
Altri articoli della stessa sezione