Unctoris
Wrapped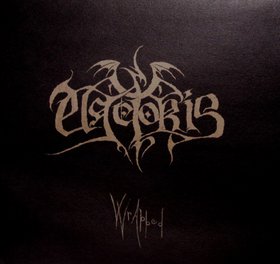 Tracklist
1.

Tool For The Mourning Line

2.

Trasmission From The Exosphere

3.

Untitled

4.

Cursing Without Breath

5.

Rites Of Grey Isolation

6.

Nana_Worm

7.

Violet Velvet

8.

Tool From The Mourning Line(Officium Defunctorm Version)
Genere
Metal
Etichetta
Orion Production
[ITA]
Il Black/Death più oscuro e tradizionale prende vita in "Wrapped". Pubblicato sotto la Orion Production, è il primo massiccio lavoro degli Unctoris, gruppo comasco dalla carriera ormai decennale. Il Full-lenght incendia subito gli animi: momenti estremamente selvaggi di puro Death Metal si intervallano a sinfonie più sepolcrali.
Le tendenze del gruppo ad un certo tipo di suoni le si erano già sentite nel tributo ai Mortuary Drape del 2010 ma ora prendono finalmente conferma.
"Tool For The Mourning Line" apre il disco e si afferma con una batteria studiata e versatile, ma la coesione tra i riffing andrebbe rivista. "Untitled" interamente strumentale ci introduce un ambiente sepolcrale per scaraventarci in "Cursing Without Breath" che ricorda i primi Mayhem, semplici ed efficaci. "Nana/Worm" si sposta sul Death diventando caotica e frenetica, in un continuus che non lascia fiato.

"Wrapped" si presenta come un buon disco, ma la registrazione andrebbe decisamente migliorata e la coesione tra riffing anche, che risulta debole per via dei ripetuti momenti di stacco troppo prolungati.
Il gruppo deve fare ancora strada, ma "Wrapped" è un ottimo modo per iniziare.
7 agli Unctoris per la scelta del genere, sicuramente non facile da far apprezzare.


[ENG]
The Black / Death than to life in a traditional dark and "Wrapped". Published under the Orion Production, is the first massive work of Unctoris, Como group from the decade-long career. The full-length burns suffered minds: very wild moments of pure Death Metal are intermingled with more sepulchral symphonies.
The trends of the group to a certain kind of sound they had already heard in the tribute to Mortury Drape of 2010 but now are finally confirmed.
"Tool For The Mourning Line" opens the disc and says with a battery designed and versatile, but the cohesion between riffing should be reconsidered. "Untitled" is entirely instrumental introduces us to a burial chamber for fling in "Cursing Without Breath" reminiscent of early Mayhem, simple and effective. "Nana / Worm" goes on Death becoming chaotic and hectic, in a Continuus that leaves breathless.

"Wrapped" looks like a good album, but registration should be markedly improved cohesion between riffing too, which is weak because of repeated moments of detachment is too long.
The group still has a road, but "Wrapped" is a great way to start.
7 to Unctoris for the choice of this kind, certainly not easy to be appreciated.
Altri articoli della stessa sezione