The Happy Gays
Back To The End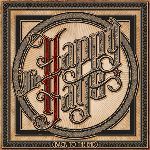 Tracklist
1.

Let Me Run

2.

Mindy's Got Diarrhea

3.

My Hair is not OK

4.

Ugly When I Study

5.

Stay With Me

6.

It's all Right

7.

The lonely man Rock N Roll

8.

All Because of My Bad Luck

9.

To You

10.

Black Time
Genere
Punk
Etichetta
Jetglow Recordings
I The Happy Gays con questo album "Back To The End" mettono in scena un punk/rock n roll che goliardicamente tenta di alleviare le situazioni più disparate della vita di ogni giorno: non si tratta di essere sfigati o cool il fatto sta nel saper prendere ogni momento per il verso giusto, come direbbero gli americani "It is what it is, man!".
Una manciata di street punk in apertura con "Let Me Run" da toccare le punte di Agnostic Front degli esordi, ma molto meno ignoranti, passando a sprazzi più rock in "The Lonely Man Rock n Roll" che racconta il tipico rocker da strada che si ritrova a rincorrere i propri sogni con il cuore spezzato e solitario; oppure in "Black Time" che nonostante il bad mood e la sfiga che perseguita il personaggio, i The Happy Gays tentano di vedere l'aspetto ironico e di delirio della vita: possiamo scappare al nostro destino ma alla fine ci ritroveremo sempre al punto di partenza.
Per quanto i The Happy Gays cerchino di distinguersi dalla massa con un punk/rocknroll di "satira" e goduria, "Back To The End" non convince in pieno le mie aspettative. Un sei per la simpatia ma è ancora lunga la strada del rock n roll guys!
Altri articoli della stessa sezione