DANKO JONES
il 26 Aprile esce "A Rock Supreme"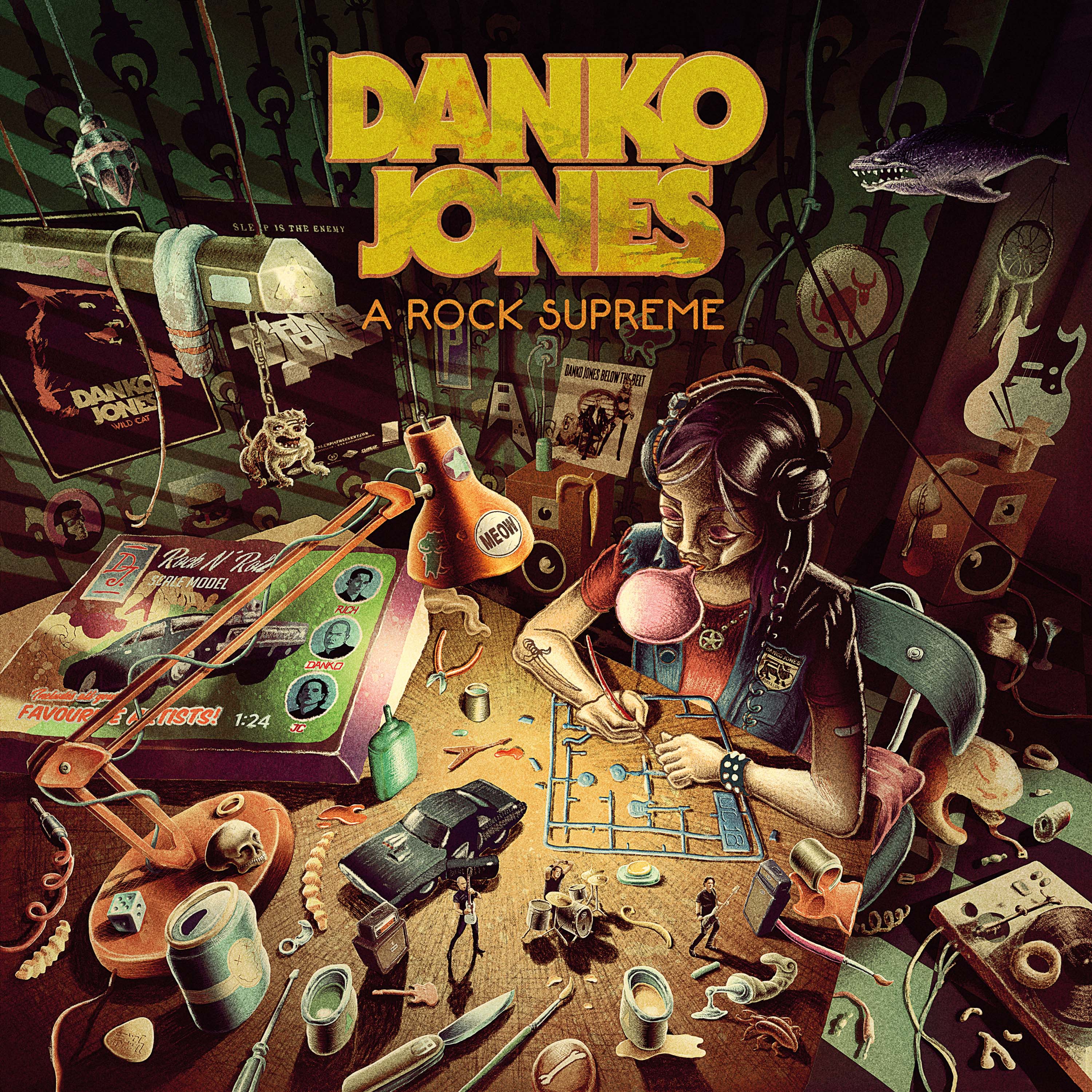 a cura di: Alonestaff
2019-02-19
È già acclarato da tempo che i DANKO JONES, trio canadese di hard rock, vive, respira, suda e sanguina Rock&Roll. Il frontman del gruppo ama parlare di rock (ascoltate "The Official Danko Jones Podcast" per averne una prova); ama scriverne (il suo libro è intitolato "I've Got Something To Say: 10 Years of Rock and Roll Ramblings"); e ama scrivere e cantare canzoni che parlano di rock (come testimoniano i brani "I Gotta Rock," "Rock Shit Hot," "Do You Wanna Rock," etc).
Iniziando dal titolo del disco "A Rock Supreme," e dalle prime strofe del primo brano: "I'm in a band, and I love it / All I want to do is play my guitar and Rock and Roll" i Danko Jones ci chiariscono che qui non ci sono né crisi di mezza età, né canzoni di autocelebrazione - nel disco ci sono 11 canzoni che sprigionano pura energia musicale, una carica adrenalinica senza nemmeno il respiro di una ballad in tutto il disco.
Danko Jones dice: "A Rock Supreme è il nome del nostro nuovo album. Sono 11 canzoni tutte stupende, fidatevi che sappiamo cosa fare quando si tratta di suonare hard rock."
"A Rock Supreme" è prodotto da GGGarth Richardson (Rage Against The Machine, Red Hot Chili Peppers, Rise Against, Biffy Clyro) e la copertina è opera di Ulf Lunden (Graveyard, Europe, Bombus). Il disco sarà pubblicato il 26 Aprile da AFM Records e distribuito in Italia da Audioglobe.
I DANKO JONES si sono costruiti una fama di band da dover essere vista dal vivo a suon di concerti con i Guns N' Roses, Motörhead e Clutch. "Wild Cat" - penultimo album del gruppo – ha scalato le classifiche in Canada ed in altri otto territori europei tra i quali Germania, Francia, Belgio e Svizzera. Tra le loro canzoni più conosciute spiccano "Had Enough" - disco d'oro e di platino in Svezia con oltre 13 milioni di streams su Spotify – "Gonna Be A Fight Tonight" che la WWE ha usato come il tema ufficiale della Royal Rumble 2015 e "Lovercall" il loro primo singolo ad entrare nella U.S. Active Rock Top 40.
Tracklist:
I'm In A Band
I Love Love
We're Crazy
Dance Dance Dance
Lipstick City
Fists Up High
Party
You Got Today
That Girl
Burn In Hell
You Can't Keep Us Down
DANKO JONES is:
Danko Jones – guitar, vocals
John "J.C." Calabrese – bass
Rich Knox – drums